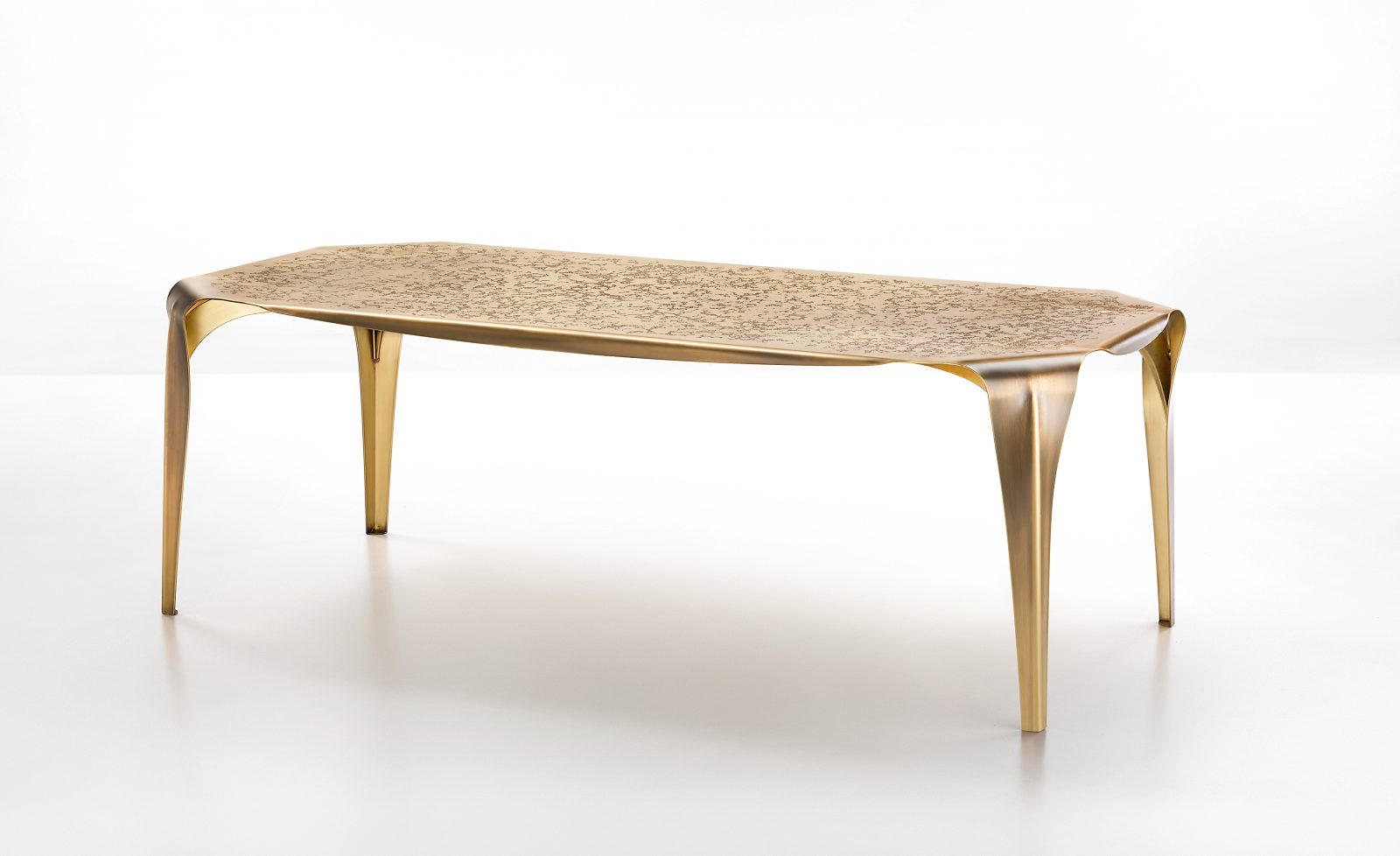 CONVIVIUM SCULPTURE TABLE | Decastelli
Precious as a jewel, Convivium is a sculpture table that imposes itself on the scene, shrouding itself with light.
Brass is the only material that composes it, modeled to ensure stability and sturdiness, thanks to the creases of a vague art nouveau inspiration.
Like a leaf, it bends at the edges with grace, to offer a wide plane carved by erosions that form a drawing of dense ribs, imitating with art the scratched and corroded matter by time. Its fluid and continuous line lets the gaze flow to the dense landscape of signs of the plane, without pauses or hesitations.

Add to Wishlist
Remove from Wishlist
Add to Wishlist