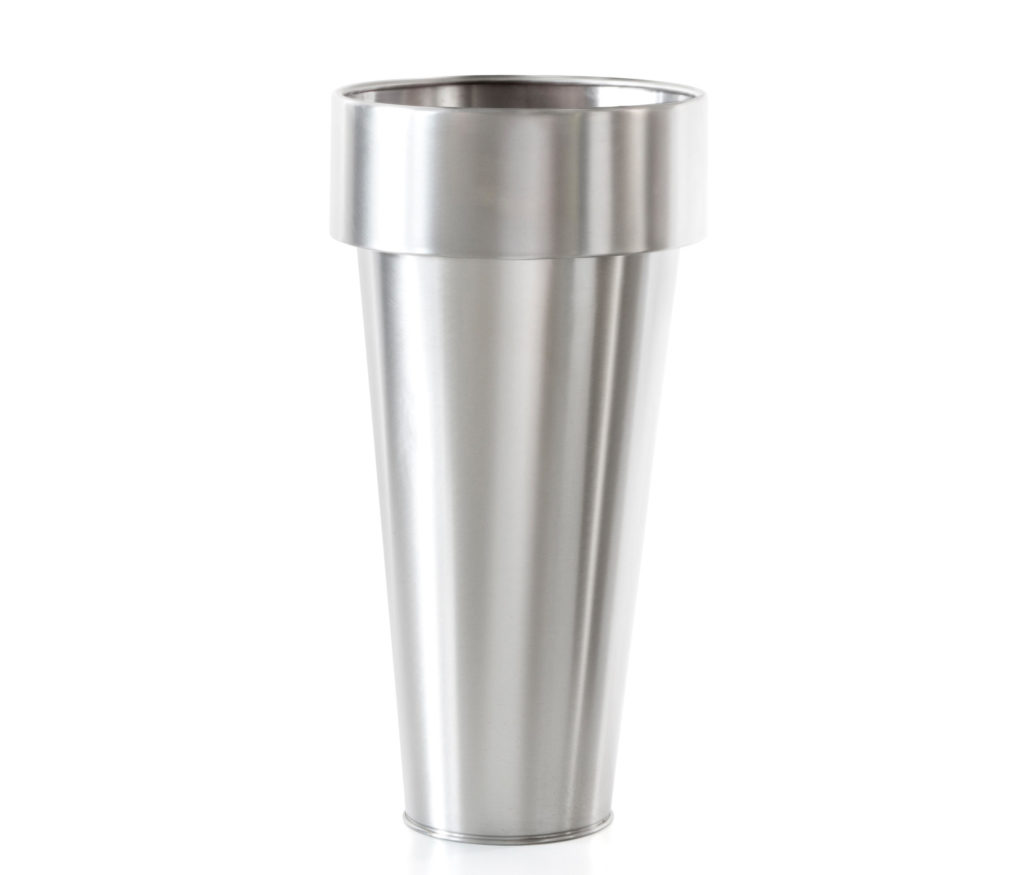 DELTA OMEGA POT | Decastelli
The every day terracotta vase is transformed into an esteemed steel and metal creation enormous in size dominating space with a distinct personality.
Finishes:
Cor-Ten, satin stainless steel Aisi 304, maistral iron, lacquered, gold leaf finish, silver leaf finish.
The Delta 98, Delta 117, Delta 140 models are also available in a LED version. All the models in the Delta Led collection are designed to be fitted with up to three 1-watt 350mA LED lights. 230V IP 67 ballast. Led and ballast should be ordered separately.
Measurements and Specifications
Delta 98: ø lower base cm 27.4, ø upper base cm 50, h cm 98
Delta 117: ø lower base cm 32, ø upper base cm 62, h cm 117
Delta 140: ø lower base cm 39, ø upper base cm 70, h cm 140
Delta XL 162: ø lower base cm 45.4, ø upper base cm 81, h cm 162
Delta XXL 185: ø lower base cm 52, ø upper base cm 93, h cm 185
Omega 64: ø lower base cm 28, ø upper base cm 50, h cm 64
Omega 77: ø lower base cm 32.5, ø upper base cm 62, h cm 77
Omega 90: ø lower base cm 39, ø upper base cm 70, h cm 90
Omega XL 104: ø lower base cm 45.4, ø upper base cm 81, h cm 104
Omega XXL 119: ø lower base cm 51.7, ø upper base cm 93, h cm 119


Add to Wishlist
Remove from Wishlist
Add to Wishlist