echo woocommerce_template_single_title(); ?>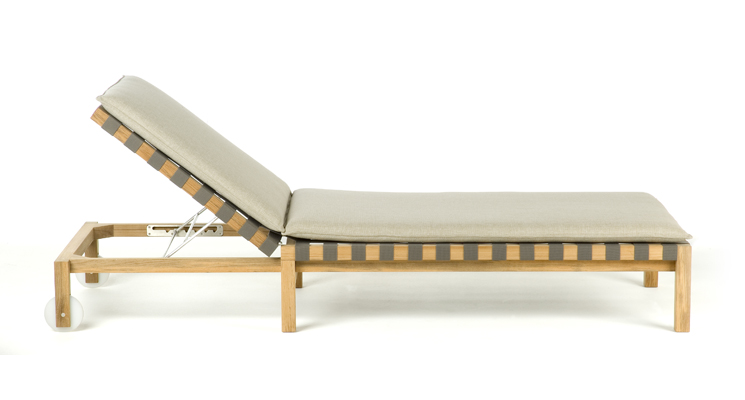 MISTRAL collection could be described as an offshoot from NETWORK collection, since it has married the same design inspiration; but here the interpretation is somewhat lighter, having focused on more limited dimensions (in the absence of an element for holding objects), and is ideal for pools, seaside, as well as metropolitan spaces, balcony and terrace.
The structure in solid teak is available with grey, tobacco or olive coloured polyester belts that make the sunlunger confortable even without the cushion. The backrest can be reclined in 7 positions and the wheels make it easy to move, following the sun.
Structure: Teak
Support: Polyester belts
Cushions: Standard or hydro-draining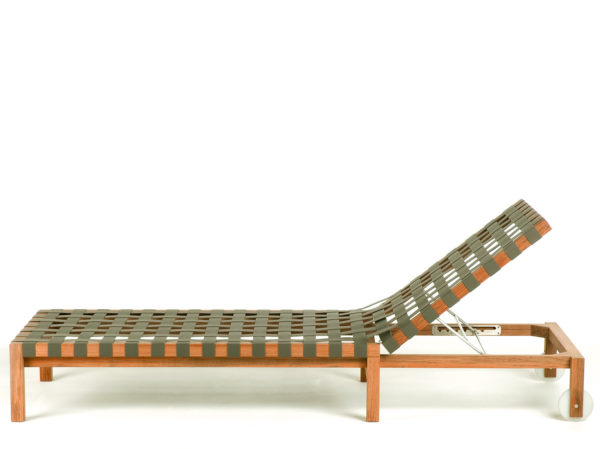 Add to Wishlist
Remove from Wishlist
Add to Wishlist
Contact us