echo woocommerce_template_single_title(); ?>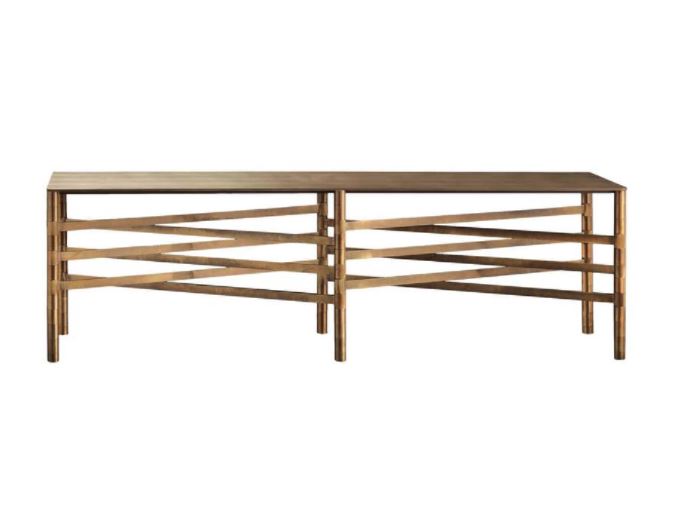 NETWORK CONSOLE/ COFFEE TABLE | Henge
Frame: 4 cm diameter brass tube intertwined with a rectangular brass tube.
Finish: Brass hand-burnished using traditional techniques.
Tops: Plywood, shaped, thickness 2,3 cm.
Finish:Heat treated Eucalyptus and Black Eucalyptus, Heat treated Acacia, Heat treated Chestnut, Heat treated Oak, Swamp Oak. Oil finish based on natural wax and water.
Burnished steel mesh tweed pattern.
1300mm x 700mm x 380mm;
1600mm x 700mm x 380mm;
1100mm x 1000mm x 380mm;
1600mm x 500mm x 600mm;
2000mm x 500mm x 600mm;
1600mm x 500mm x 800mm;
2000mm x 500mm x 800mm;


Add to Wishlist
Remove from Wishlist
Add to Wishlist
Contact us