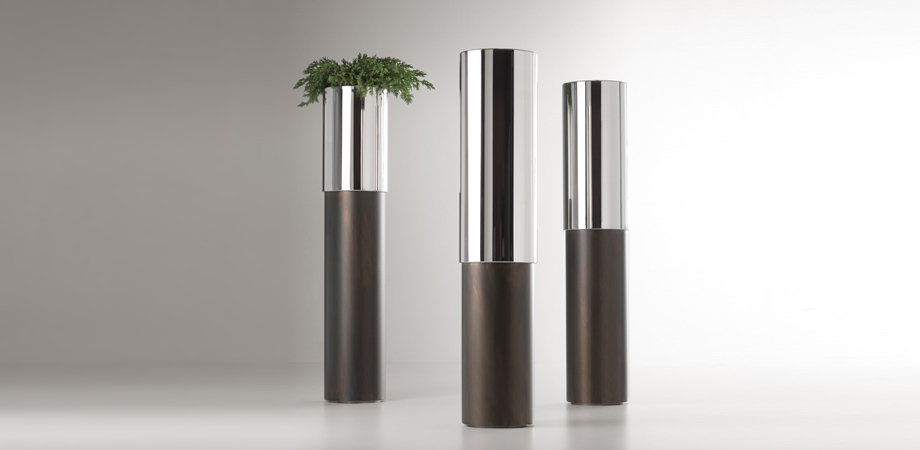 PHIL POT | Decastelli
A perfectly cylindrical cache-pot, characterized by the superposition of two elements of different diameters and heights.
The idea of ??combining contrasting materials and finishes, highlights the sensorial capacity and chromaticity of the surfaces, between depth and shine. Available in three versions, it has a height of 140 cm and a maximum diameter of 30 cm.
Measurements and Specifications


Add to Wishlist
Remove from Wishlist
Add to Wishlist