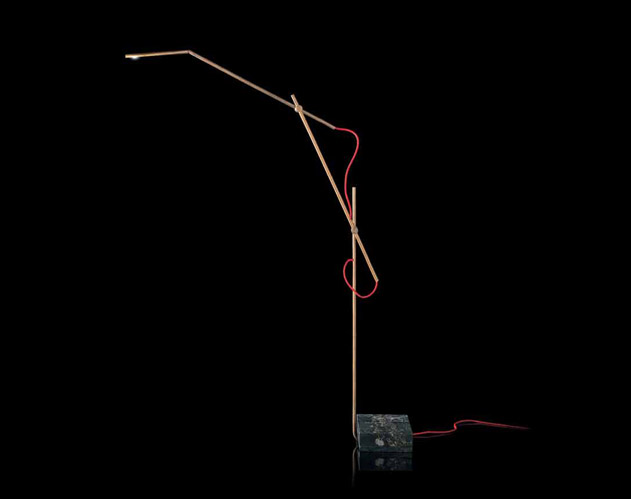 PIPE L | Henge
Standard lamp, structure diameter 1,4 cm, multi directional and adjustable.
Stone base
Cappuccino sand-sprayed and brushed, thickness 2 cm, Meteorus sanded, thickness 2 cm incorporating a transformer, plaited power lead with red silk cover. Energy saving warm light led (energy efficiency index A).
Finish
Brass hand-burnished using traditional techniques.
Measurements and Specifications
120 cm x 19,5 cm x 150 cm


Add to Wishlist
Remove from Wishlist
Add to Wishlist