echo woocommerce_template_single_title(); ?>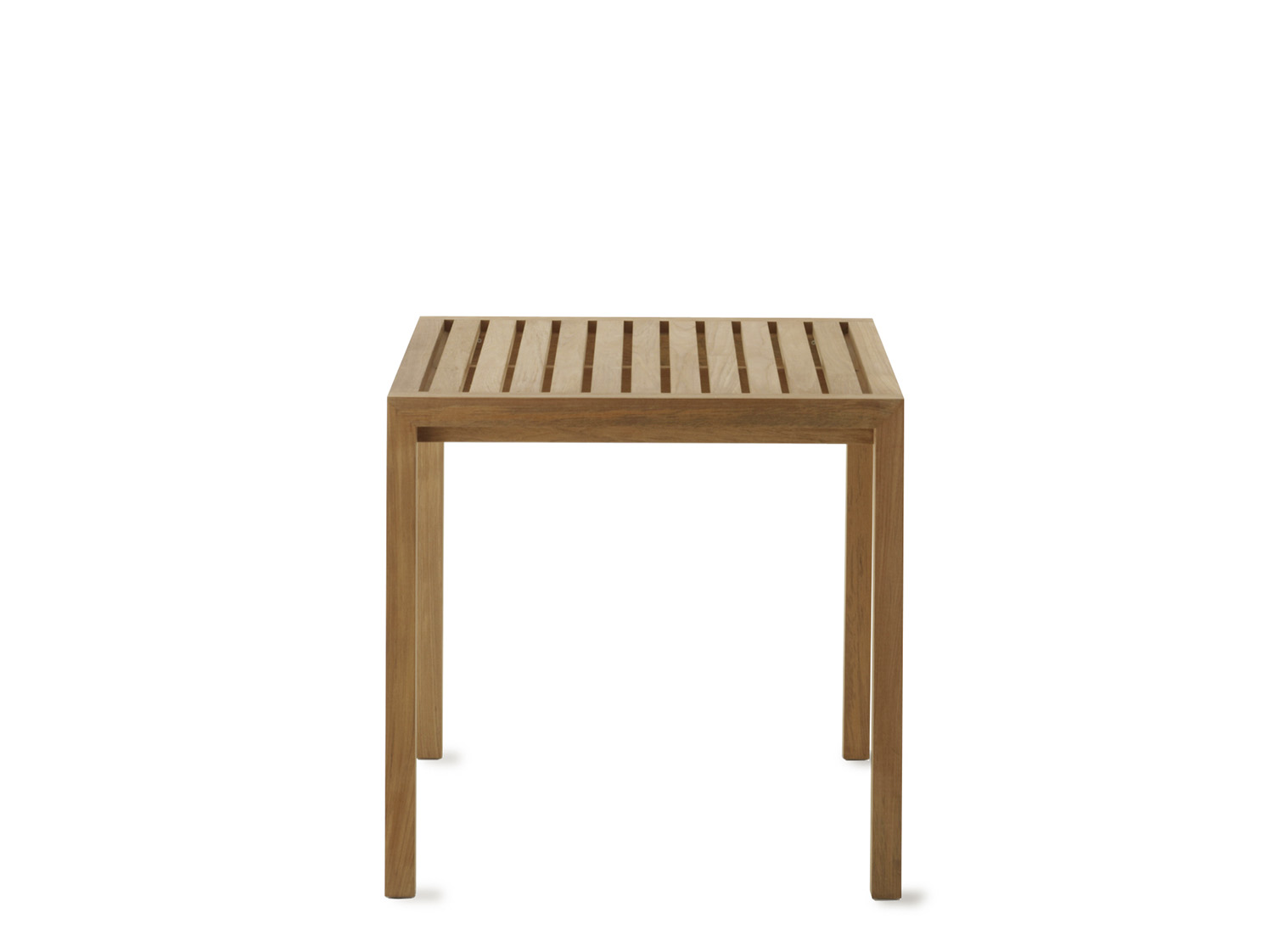 PLAZA TABLE | Roda
Simplicity offset by function: this is PLAZA, a collection of tables with small dimensions and perfect shapes that enhance the value and the texture of teak.
The beauty of the essence of teak is completely expressed by the PLAZA collection. Thanks to the small dimensions, those tables are suitable for contract settings, and for terraces and balconies in moderate-size homes.
Midway between a table and a stand up, this perfect teak chassis is in fact a geometric rendering of its function and its skeletal transparency imaginarily fills in the volume.
Structure: Teak
Top: Teak
Plaza 065 table
780mm L x 780mm D x 750mm H
Internal distance between legs 690mm
Height under top 680mm
Plaza 066 table
1560mm L x 780mm D x 750mm H
Internal distance between legs 1470mm
Height under top 680mm
Plaza 067 bar table
780mm L x 780mm D x 1100mm H
Internal distance between legs 690mm
Height under top 990mm
Plaza 068 counter height table
780mm L x 780mm D x 900mm H
Internal distance between legs 690mm
Height under top 790mm


Add to Wishlist
Remove from Wishlist
Add to Wishlist
Contact us