echo woocommerce_template_single_title(); ?>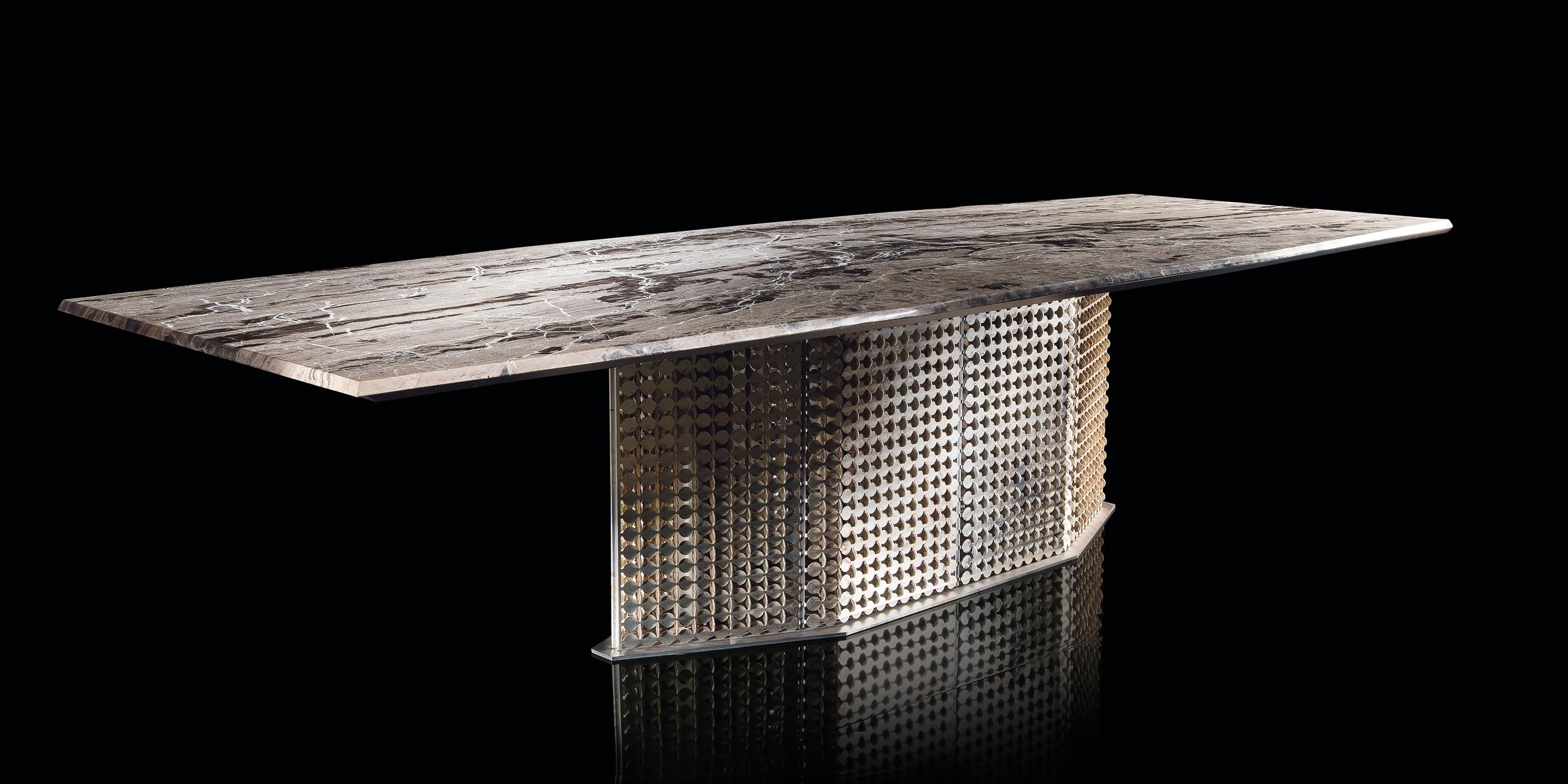 Structure
Internal structure in steel hand-burnished brass glor using traditional techniques. Brass casing, H-Silver®: pure 99.9% silver on brass, burnished by hand using traditional techniques, which is a result of an exclusive HENGE recipe. Undertop in black lacquered 3 cm thick solidwood. 2 cm thick stone top.
Finish – Top
Marble stones and granites as per our samples.
340cmx120cmx75cm h
280cmx120cmx75cm h


Add to Wishlist
Remove from Wishlist
Add to Wishlist
Contact us