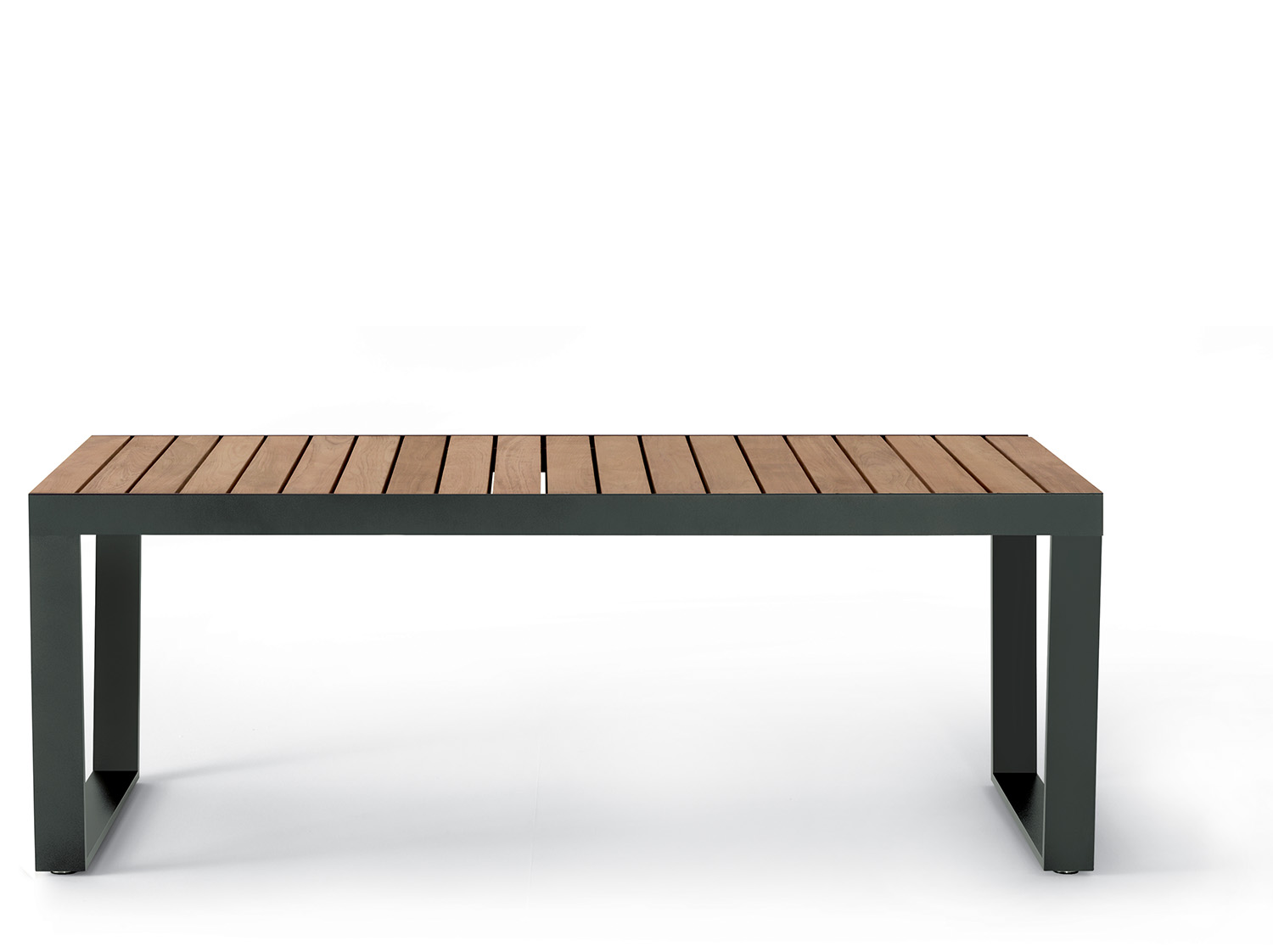 SPINNAKER TABLE | Roda
The SPINNKAER table in painted stainless steel and teak, has a fold-out mechanism which is part magic trick and part sophisticated technology. Once extended, it is impossible to tell where the surface is interrupted by the extensions, for the seams are concealed in the pattern of slats that make up the table top.
The exclusive extending outdoor table SPINNAKER draws its expressive power from a severe and extremely modern design, which simultaneously highlights the solidity of the material and the lightness of the top.
Able to seat up to twelve people comfortably, SPINNAKER is a quick, practical solution, ideal for "last minute" invitations and satisfying the desire for company in the comfort of your own home and your own space.
The extension system is characterised by a tip-up opening mechanism that can be activated running the top along the guides. SPINNAKER has a solid teak slats top and geometric, continuous metal painted legs in smoke or in milk for outdoor use.
Structure: Powder coated stainless steel
Support: Polyester cords
Top: Teak, drop leaf opening system
Measurements and Specifications
L 2090mm / 3350mm
D 1020mm
H 740mm
Internal distance between legs 1890mm
Height under top 660mm


Add to Wishlist
Remove from Wishlist
Add to Wishlist