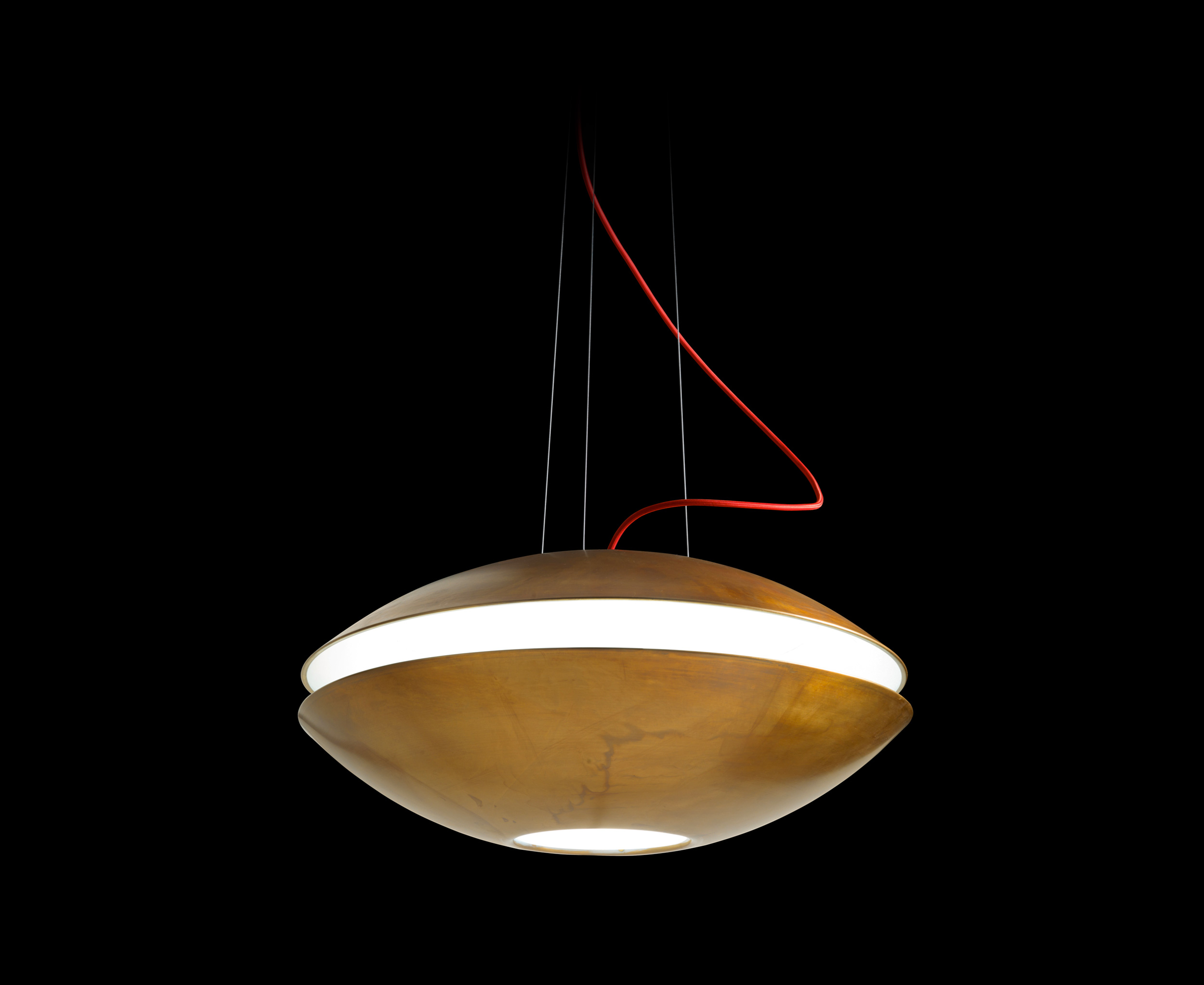 U-LIGHT | Henge
Pendant energy saving led (energy efficiency index A) lamp with warm light; body diameter 62; steel suspension cable, plaited and with red silk cover. Standard overall height 180 cm (steel cable).
Finish
Exterior in brass hand-burnished using traditional techniques. Interior, white paint finish.
Measurements and Specifications
Insight lamp 12 W – 3.000 K
Lower lamp 9,6 W – 3.200 K
63 cm x 30 cm.


Add to Wishlist
Remove from Wishlist
Add to Wishlist