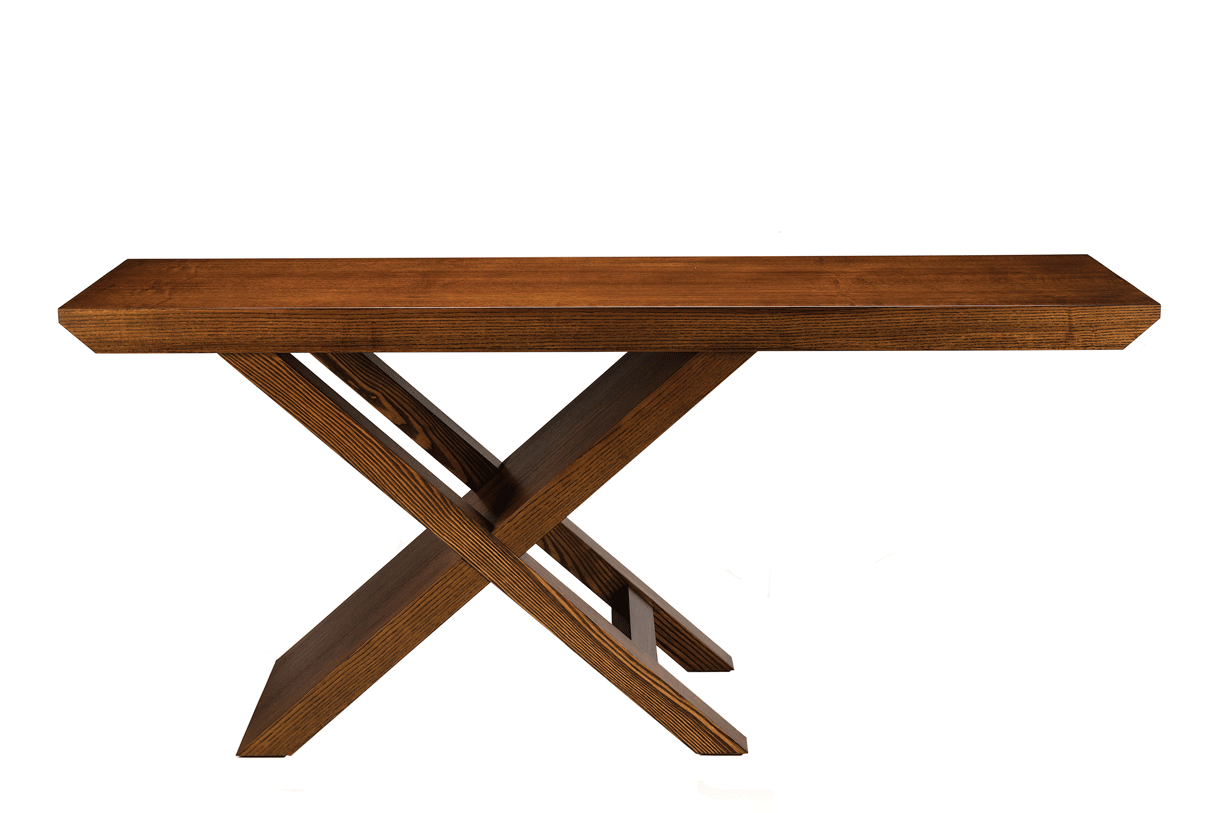 XO CONSOLE | Classique
The XO console is a solid however elegant piece for an entrance, behind a settee or even useful as a desk. Your creativity can assist us to develop this design to suit your requirements.
The cut out legs combined with the off centred base offers a modern twist to a classic design.
Also available as a coffee table.
Measurements and Specifications
L 1800mm
D 500mm
H 800mm
L 1200mm
D 800mm
H 450mm
Wood: American Ash
Colour: Smokey Oak


Add to Wishlist
Remove from Wishlist
Add to Wishlist