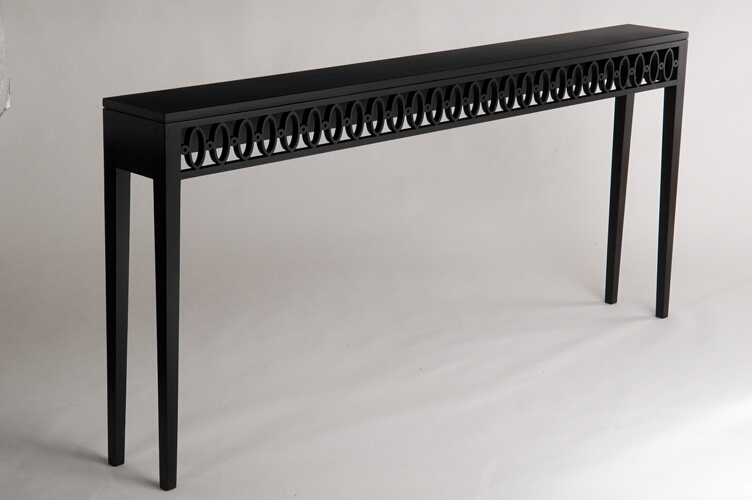 CONTESSA CONSOLE | James Salmond
The Contessa console by James Salmond has a unique laser cut design with elegantly tapered legs. The console can be used behind a sofa, down a hallway or in other hard to fill areas.
There are two standard sizes but the console can also be customized to suit your requirements.
Measurements and Specifications
L 1400mm
D 350mm
H 800mm
L 1800mm
D 200mm
H 800mm


Add to Wishlist
Remove from Wishlist
Add to Wishlist