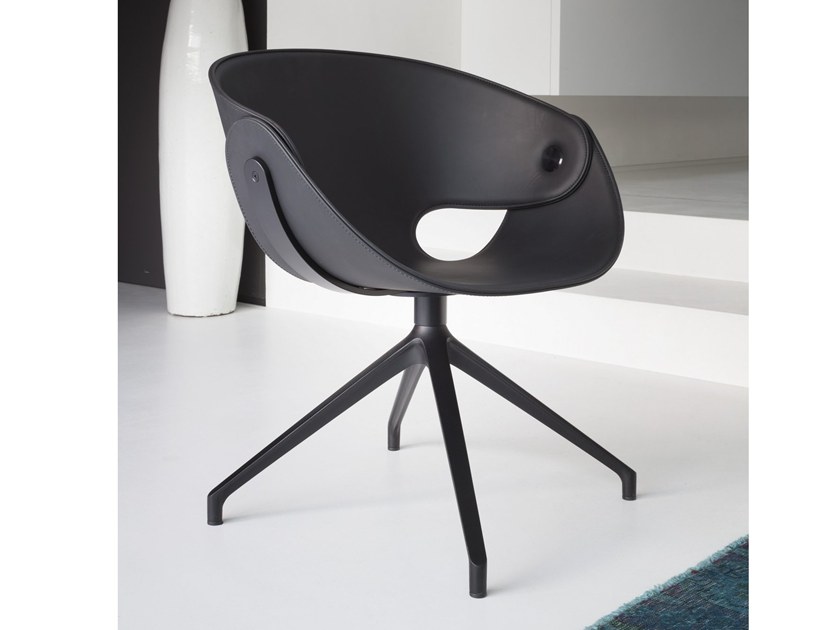 FL@T CHAIR | Tonon
As the name itself says, Fl@t is made from a thin, flat, flexible, and padded form, which is bent to obtain a unique shell. The shell elements are held in place with special steel fixings which simultaneously create an attractive decoration. The shell is suspended, almost floating, on an arc of black coated aluminum, connected to its base using the same material. The slightly flexible shell gives an appearance of lightness but also offers the highest level of seating comfort.
Another advantage for Fl@t, is that for long distance export and large contract orders, shipping is easier since the chair can be shipped lying flat and easily assembled locally.  Less volume means less energy consumption and is, therefore, less costly. In this situation we may speak of a "GREENPRODUCT".
This new chair design by Martin Ballendat is available in different materials.
AWARDS WIN
STYLEPARK SELECTED imm 2018 WINNER
Gold Award of the Best of Neocon 2018 competition.
Measurements and Specifications


Add to Wishlist
Remove from Wishlist
Add to Wishlist