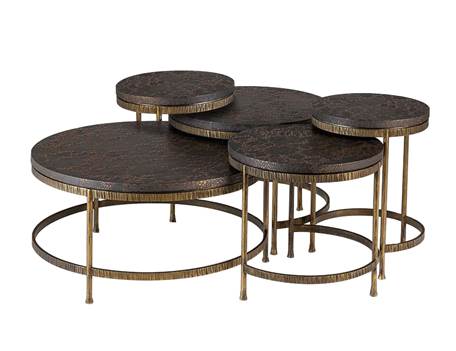 LOTUS COFFEE TABLES | James Salmond
The staggered heights of James Salmond's Lotus coffee/side tables create a floating feel to this simplistic and sophisticated design. Each table has three legs so they can nestle into each other with ease.
Contrasting to this, the duality of this piece allows the table to break apart and serve as individual side tables when required.
The metal brass frames combined with the industrial finish tops offers a commercial application due to its durability and scratch resistance!
Measurements and Specifications
ø 500mm
H 470mm
ø 600mm
H 470mm
ø 800mm
H 400mm
ø 400mm
H 540mm


Add to Wishlist
Remove from Wishlist
Add to Wishlist