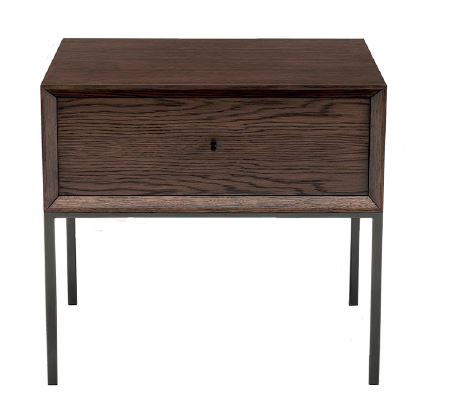 MALONE 1-DR BEDSIDE | Classique
The mitred angles offer a contemporary design to suit all homes and commercial projects. The combination of materials with the metal legs and handles, Quarter Cut Oak wood and natural soft Black staining allows the organic nature of the design to be effortless for years to come.
Please note the different leg to the 2-drawer option.
Calls us for more information on finishes available.
Measurements and Specifications
L 600mm
D 450mm
H 550mm
Wood Quarter Cut American Oak
Colour Soft Black
Finish Stain


Add to Wishlist
Remove from Wishlist
Add to Wishlist