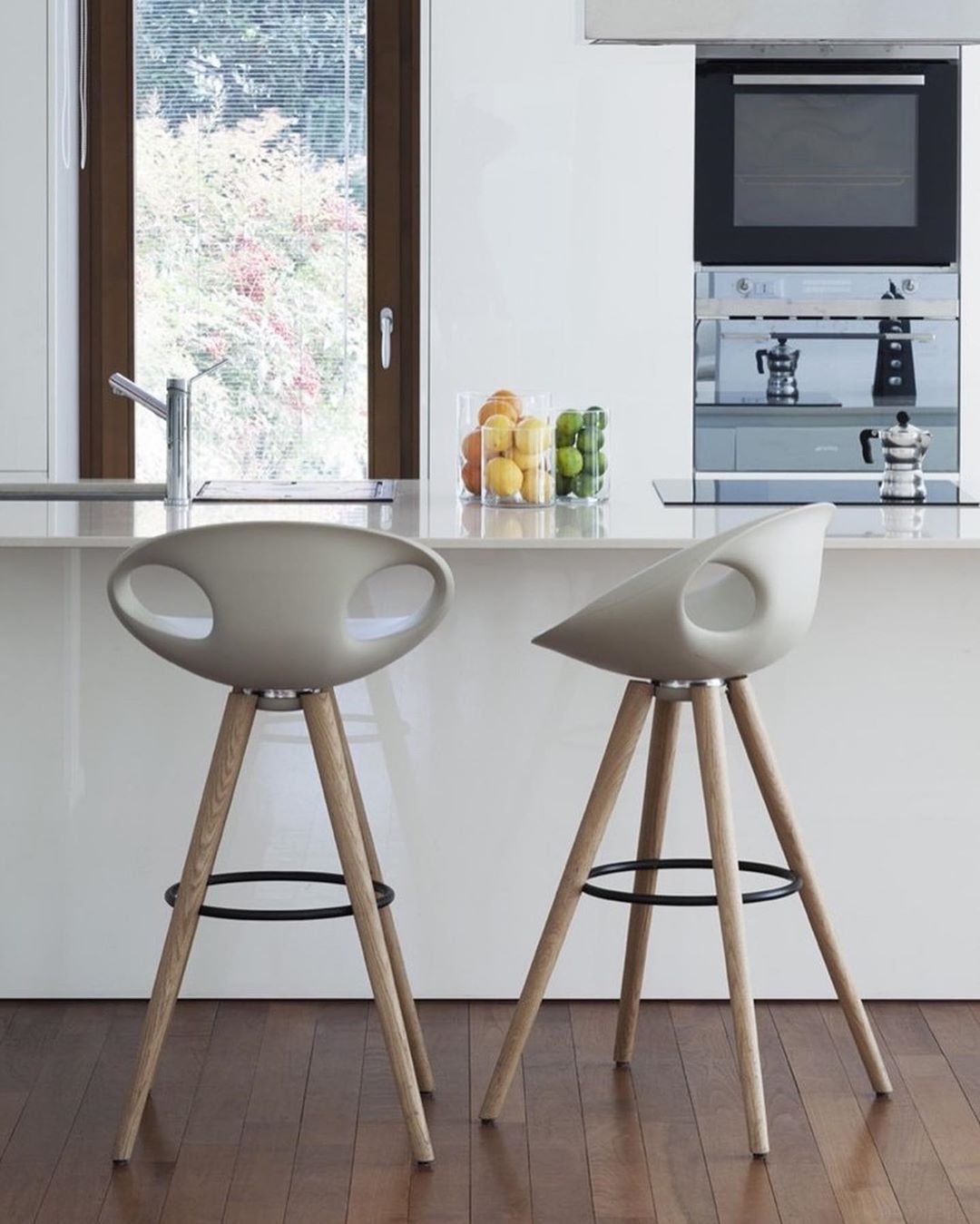 UP 907 BARSTOOL | Tonon
Up-chair is a technical, fresh and innovative product with organic shapes. The shell in integral polyurethane called "soft touch" is available in 12 fresh colours. The legs are available in steel lacquered, mat or polished chrome finish, in wood or lacquered die cast aluminium. The column version is available in polished crome, white or black lacquered steel.
A more sophisticated version is the Up-chair leather. Available with different bases in steel and wood.
907.41 Barstool with four legs in metal base
907.45 Barstool with four legs in solid wood, Oak or Black Walnut
907.51 Barstool with adjustable central column
Measurements and Specifications
907.41
L 550mm
D 480mm
H 990mm
D (seat) 370mm
H (seat) 780mm
907.42
L 550mm
D 480mm
H 860mm
D (seat) 370mm
H (seat) 650mm
907.51
L 550mm
D 480mm
H 1060mm (maximum)
H 810mm (minimum)
D (seat) 370mm
H (seat) 850mm (maximum)
H (seat) 600mm (minimum)


Add to Wishlist
Remove from Wishlist
Add to Wishlist