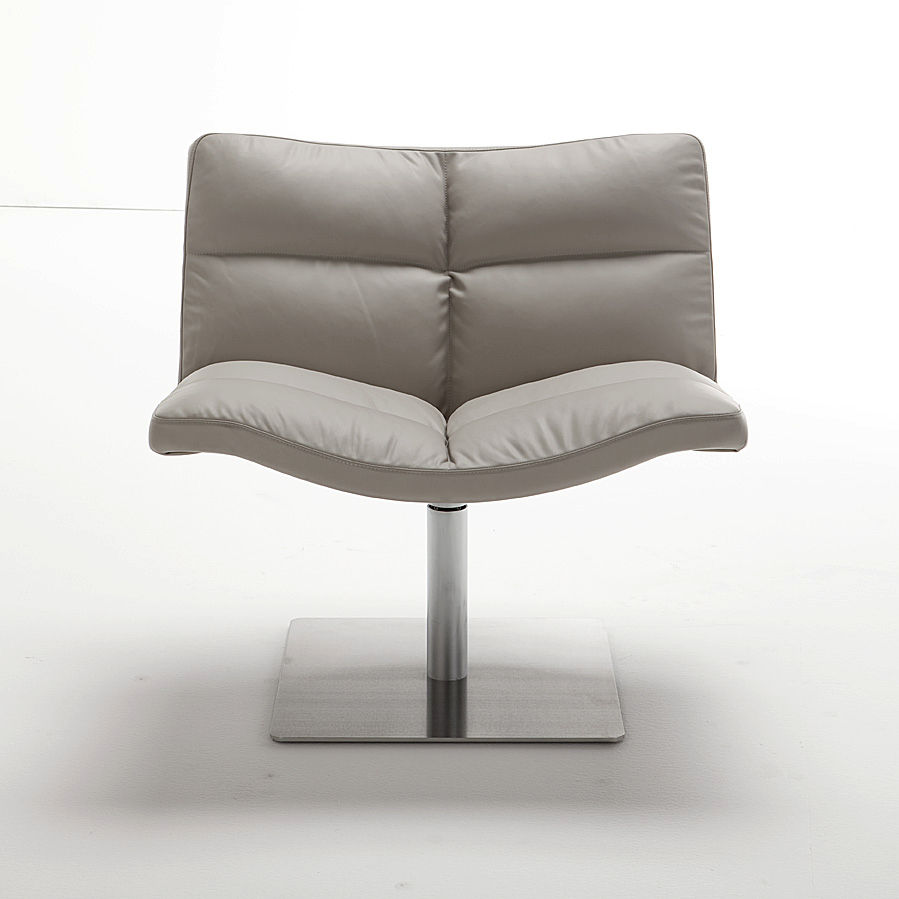 WAVE 901 LOUNGE CHAIR | Tonon
Chair in injected flame retardant foam over a steel frame. Base in chrome. The original model wave designed by the Architect Peter Maly, been in the Tonon collection for many years.
Originally it was created to satisfy the exacting contract market, the latest addition to the Wave collection, with its new soft and ecological padding, now becomes even more attractive and is ideal for the residential markets. The Wave lounge chair has a 360° memory return mechanism.
901.01/51 Spider steel base with fixed seat available in polished or matt chrome
901.06/16 Spider steel base with 360° swivel seat and memory return available in polished or matt chrome
901.53 Square steel base with fixed seat available in matt chrome
901.15 Square steel base with 360° swivel seat and memory return available in polished or matt chrome
901.36 Spider steel base with 360° swivel seat and memory return available in polished, matt chrome or lacquered matt black
Measurements and Specifications
901.01 & 901.06
L 560mm
D 570mm
H 820mm
D (seat) 440mm
H (seat) 450mm
901.51, 901.16, 901.53, 901.15 & 901.36
L 820mm
D 740mm
H 790mm
D (seat) 500mm
H (seat) 400mm


Add to Wishlist
Remove from Wishlist
Add to Wishlist